Destination Weddings in Florida
Cocoa Beach Weddings
AT THE
"WORLD FAMOUS"
SURFSIDE WEDDING CHAPEL
BOUDOIR BRIDAL ROOM
​GROOM CAVE
​OCEAN SIDE WEDDING VENUE

Best beach wedding photography

You've found your complete Beach
Wedding Services company

SCROLL DOWN TO READ REVIEWS!
We specialize in photography
and video services
officiant and coordinating services
beautiful decorations and
beautiful fresh flowers
entertainment and beach
park side mini~receptions

Your Central Florida Wedding
Group of Professionals
Providing Simply Romantic Weddings !
Call us today for your free
quote 407-970-7314
We are here to help!

WEDDING AND FAMILY BEACH
PORTRAITURE SPECIALIST
And all you need for your BEACHSIDE I DO'S!

We are your Port of Call beach wedding and elopement specialists!


Our professional staff offers
unforgettable beach
weddings on Cocoa Beach,
other beaches, or any parks
or where ever your imagination
takes you. We also have a lot of helpful
beach wedding
information here in our FAQ'S,

Our personal, attentive service,
along with our attention to detail,
assures you that your wedding day
will be a Perfect beginning to your
new life together. Easy Breezy,
Cocoa Beach Weddings Easy !

-~Dream~er, Do~er, Artist and Photograph~er~
The best part of my/our job is
that we get to meet people from all over the world.
I am an Artist, so having a job creating is amazing.
We would like to thank all of you for your loving support
since I first picked up my camera and decided I wanted
to shoot beach weddings and was hired by
Ed Catone, Jr. of Cocoa Beach Weddings.
Worked with Ed Catone for years while I built
Destination Weddings of Florida, Inc.
Ed graciously gave me his business upon retiring.
on a personal note:
I raised three beautiful contributions to society
as a single mother with a lot of help from family
especially, my beautiful
(single)
mom Joyce and
also talented brother Tony!
Many friends too.... too many to list.
I take you all with me on this journey.
I couldn't have made it through
without your love and support
and I couldn't be prouder to call you family.
We have been Blessed with 5 beautiful grandkids.
I followed my heart....
Took some really BIG chances...
fast forward to 2013, I Met, as destined to &
fell in love with my soul mate......
Dave Salisbury.
I always knew he was there, dreamt of him.
He has completed my dream life.
We are SO BLESSED!
We are perfect in our imperfections.
I Trusted in Him.... with all my heart!!!
Followed my heart!
Took Chances!
To speak to me Sherri Salisbury directly
please ring 407-970-7314 / 321-258-4147
email me today at
Sherri@CocoaBeachWeddings.com
Sherri created this website in 2007
and maintains it today.
On a recent visit from Col. Joe Kittinger, Jr. and
his gorgeous "younger then ever" wife,
Mrs. Sherry "y" Kittinger, during the summer of 2017!
Joe is an Adventurer, World Record(s) holder,
Space Pioneer, Barn Stormer, Sky writer,
and TRUE American HERO! We love you two!
*Sherri Salisbury
(previously Lester)
is also a proud co-creator along with
Sherry
(Joe's wife and co-pilot)
of
the official site
w
ww.JoeKittinger.com
and very proud to "be mentioned"
in the acknowledgements page
of his Autobiography Titled: "Come up and get me"
---
---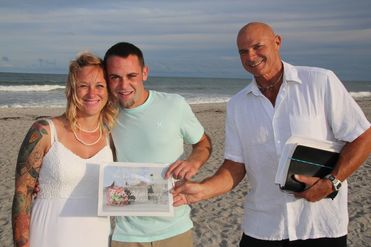 This is my Dave....Love of my life, also known around these parts as "Turtle."
He is my hero and everything I had on my list for my perfect partner.
Part of his background you may find interesting is that he has been a crabber, salmon and lobster fishermen "as in the deadlist catch type of work" for more then a decade. Which took him to places such as the Bering Sea and Alaska. He also worked as a Merchant Marine and a Tankerman too...Been all over the world. He has his Captain's license too....
On top of these mentioned jobs, he also has done ballroom instruction ;) (lucky me)
He is a vital part of who we are at Cocoa Beach Weddings and he has taken our business to another level with his hard work and dedication. He holds down the office, business and bookings as well as performs most of the ceremonies. He has his hands in everything along with me including the flowers and decorations. I couldn't do it without him. He totally puts his heart, soul as well as prayers into each ceremony and works hard to make sure everything is just right. He loves "surfing" and we were fortunate enough to go to the Billabong Pipemasters in Hawaii in 2015, which was amazing!
We both are true NATIVES of this area. We know the area... We know the weather patterns. WE will work hard for you.

Our favorite dances are the Bolero, Tango, West Coast Swing, Rumba, Waltz, Cha cha and we have a YouTube channel we upload our totally imperfect practice videos showing how great fun this cardio exercise as a couple can be. #sportdancing.... best fun and exercise! https://www.youtube.com/channel/UCaAfYcWvyxA3s4_hY54SAAA?view_as=subscriber
We are here to help call us at: 4079707314 OR 3212584147
---
HERE IS WHAT OUR COUPLES ARE SAYING... many more reviews on facebook and google....

Thank you!


In 2009 we would celebrate our 20th marriage anniversary. Because of this special occasion, we would like to renew our wedding vow and wanted to celebrate this with our daughters.
We already had decided that the location would be in Florida, combined with our holiday in spring 2010, so we started surfing on the Internet. Lot's of companies were presented to us; all of them could arrange your wedding in Florida or your wedding/ vow renewal. Which one to choose? And more important; when you've made your choice, does that company really exist and will they actually do what's promised on their site? After all, you're talking about a lot of money to spend.
So you're going to look for references and we found the "Florida forum". Someone on this forum pointed us on
www.DestinationWeddingsofFlorida.com
A few years ago she made use of the services from Destination Weddings of Florida and she was very satisfied by how Sherri arranged everything.
The website from Sherri appealed to us very much because of presentation and possibilities she offered such as location, flowers, ceremony and kind of ceremony. In fact you can choose from many possibilities to make your "day" really your "day"; as to say it "custom made".
That's how we met Sherri on the Internet (and we still have contact). Because of our wishes for that special day intense email traffic began and the entire program for that day became "our day" for the four of us, so that's including our daughters
Once we were in Florida, we arrived sooner than expected at the arranged place, but there was no sign of Sherri and Dave. Did they actually exist? That's the question we've asked ourselves, because the Internet is quite anonymous. Fortunately we met Sherri and Dave at the
arranged time
and place: we met two very kind and enthusiast people.
The complete ceremony and photography was just what we've had in mind; romantic, emotional and very special. That also includes the result of the efforts made that day by Sherri and Dave; we've chosen the coffee table book and CD. She also made it possible that we could take the book and CD back home (she fixed it during our stay in Florida).
Sherri and Dave, it's so easy to say "thank you". But most important is that you both managed to understand us to make this day for us "our special day" and took special care of our wishes, though it's your job.
So again; thank you very much, you're both very kind and friendly people! If you ever need references, let us know!
Marion and Marcel Alphen aan den Rijn, the Netherlands (Europe).
~~~~~~~~~~~~~~~
It's tricky enough trying to organize a wedding, but when it's over email and the Atlantic Ocean, you have to just kind of hope for the best!! Throw in 4 child...ren and a fortnight at Disney to the mix and it could have been an incredibly stressful time.
From the first time we spoke to Sherri from Scotland, all our concerns disappeared...we felt we had made the correct decision choosing this company and 5 minutes after meeting Dave and Sherri on their Cocoa Beach chapel and studio, we were supremely confident that they knew exactly what we had in mind and "had it covered"!
A lovelier couple you couldn't hope to meet and we got the impression our wedding was more than just another day at the office for them. Both seemed genuinely fond of our little family and our specific needs for the day were more than met. In fact they went way beyond our expectations and made our happiest day - truly magical!!
Sherri's photography is stunning and she effortlessly captured the most natural pics (difficult when a 3 year old and 5 year insist on running into the surf!) we could ever have hoped for. We received our disc with hundreds of photo's less than a week after the wedding and are truly amazed at how she's managed to capture the mood of the day, complete with pink clouds; a rainbow and the most beautiful sunset I think we've ever seen!
Because we chose a sunset wedding, time was of the essence as it turns dark pretty rapidly but we didn't feel rushed or under pressure to get them done. Instead everything felt very relaxed and comfortable. We wrote our own vows but left the rest of the ceremony to Dave and Sherri. The service was just perfect. I'd just spent an hour getting my make-up done by the lovely Patti (arranged by Sherri) then cried all the way through Dave's wonderful ceremony. Thank Goodness it was waterproof mascara! Sherri even included vows from Kevin to the children which was just lovely and so special.
From the flowers to the photography; beach set up to sand ceremony....everything was just perfect. A truly first class service delivered with a smile and genuine happiness for us.
From the second I arrived at the studio, Sherri had steam ironed my bridal gown....something I didn't expect.....and poured me a mimosa for my nerves! From that moment, I heaved a sigh of relief, we were in good hands!
My husband young son disappeared next door the "Dun Roamin" bridal suite (where we would spend our honeymoon night) and got everything organised for the boys. Then they spent an hour just walking along the sand just seconds from their premises to chill out in preparation for the big event!
Our family will cherish these special moments forever and the only issue we have is choosing our favourite photo's to have framed. We literally have hundreds to go through!
I wouldn't hesitate to recommend
cocoabeachweddings.com
to any couple considering having a private wedding away from all the fuss, it was so easy to organise and so very very personal.
Dave and Sherri will make your day extra special - I just wish we could do it all over again!
With love and hugs from Scotland......Suzie and Kevin, Millie, Daisy, Oliver and Poppy x
~~~~~~~~~~~~~
Hey you two!
It's Denise and Stephen here, I hope all is good and business is booming.
I just wanted to say how amazing our wedding day was. Dave was just perfect and I couldn't have picked a better person to marry us. And for our pictures, every time I look at them I remember how great I felt that day. The pictures are amazing! We will cherish them always.
I remembered you liked the cravats tie, so we sent this black one for Dave to wear for his UK couple weddings. Enjoy~
If you are ever in Scotland, please look us up.
Steven and Denise ~ Scotland
~~~~~~~~~~~~~~~~~~~~~
We would like to thank you and your husband for the wonderful ceremony you performed and the way you treated us. We had no idea how it was going to turn out but you guys made it beyond our expectation, you are truly wonderful people and we thank you. My wife which i love the sound of that, wants to send you a lil something to show our appreciation and gratitude. If you don't mind emailing me an address.Once again thank you and we will recommend your services to everybody we know. paul & angela honaker
~~~~~~~~~~~~~~~~~~~
Our pictures are awesome! Everyone says the photos look really good-like a photo shoot. Thanks so much for making our wedding so special. We will never forget you guys. I will refer you every chance I get. I really don't have too- you advertise yourself just by doing such a great job." Ron & Lynn
~~~~~~~~~~
"I just got the CD and the pictures, and everything is so beautiful! I had no idea you could make us look this good ha ha! The cover of the disc is amazing, and the pictures…. I don't even know how to say it. Thank you and Dave again for being so wonderful and making our wedding so unbelievable! If any of my friends get married, I'll be sure to send them your way." ~J Samantha
~~~~~~~~~~
We got the pictures and we just wanted to say you did a fantastic job. The ceremony couldn't have been more perfect. Dave, we would like to say thank you. We felt that you did an outstanding job and the words you spoke hit Edna and I right in the heart and soul. You made it sound as if you were talking about us as if you had known us for the entire five years we have been married. Sherri, super super job! The photos were telling our story. You captured Edna and I in a most beautiful way. I can imagine it was hard to choose between the photos because each one you sent was perfect. I can't say enough how special you made Edna and I feel. We loved everything you and Freddy did for us and we were glad that we got to share our special vow renewal moment with you both. Thank you and God Bless you both and your marriage." ~Dave and Edna, Oh.
~~~~~~~~~
"Thank you so much for taking our wedding photographs. They turned out beautiful. Everyone loves them. We will definitely recommend you to other people." ~Heidi & Rob Mason
~~~~~~~~~~
"Just wanted to write to tell you thank you for the beautiful pictures. We greatly appreciate it & absolutely love & cherish those pictures." ~Kyle & Jasmine Duke
~~~~~~~~~~
"Thank you so much for being there to capture our special day. The photos were beautiful. I've received so many compliments about how great your work is. You truly were a joy to work with as well. I feel so lucky to have found you! Thanks again for everything. We'll never forget!" ~Courtney & Melissa Huff
photography of our wedding day! We absolutely love our photos, and will cherish the special moments they captured forever. Thanks again!" ~Holly & Jim
~~~~~~~~~
"Mike & I just wanted to thank you for making our day so special. The pictures that you took were wonderful. I could not ask for anymore. If any one that I know is getting married, I am going to recommend the both of you to them. You guys are down to earth, and kind. I'm so glad that you were my photographer Sherri you are the greatest! The pictures turned out wonderful! Thanks so much for making our day so special." ~Shawn & Mike Lantz
~~~~~~~~~~
"Oh my gosh! The pictures are awesome! Jon and I absolutely love them! We can't wait to share them with our friends & family. You did an awesome job! Thank you! You really captured every wonderful thing about that day. Thank you for being a part of it." ~ Jon & Gina Freeman
~~~~~~~~~~
"I just wanted to tell you that I really love the pictures you took of our wedding! You and Dave were absolutely wonderful to work with and did such a great job!" ~Dawn & Mike Hyatt
~~~~~~~~~~
"Just wanted to write you & thank you both again for making our wedding so enjoyable. We both felt very comfortable and relaxed with you both. The pictures turned out great! We couldn't be happier with them. We had so much fun; we will highly recommend you both" ~Lisa & Tony Vidal
~~~~~~~~~~~
"We got the pictures yesterday - they are awesome! We are so happy with them and can't wait to start the process of getting them enlarged & framed. Thank you so much for being there to help us celebrate our special day and being so helpful." ~Cathy Jo & Greg Coleman
~~~~~~~~~~
"I wanted to thank you both for the most perfect wedding we could ever imagine. The pictures are beautiful! The cruise after it was wonderful and everything was just so perfect! Thanks again & we'll definitely recommend you to anyone." ~Cheryl & Adam Kirsch
~~~~~~~~~~~
"Your package arrived this morning. The photos you have printed look fantastic and I have just finished looking through the CD. The photos are amazing! Thank you so much for all your hard work. Next time we come to the states, maybe for an anniversary or something. We'll give you a shout. Gayle & Dean UK
~~~~~~~~~~
Jim & I wanted to let you know that we received the wedding photos, and absolutely loved them! We thought they turned out so great and really captured the day perfectly! All our friends & family who have seen them have commented on how you were able to capture who we are so perfectly! Thanks so much for helping to make this exciting time in our lives so special! We will forever have amazing tangible reminders of just how beautiful & perfect our wedding day was!" ~The Harpers
~~~~~~~~~~~
"The pictures arrived yesterday. They are Fabulous! Thank you so much for your talent & wonderful service. Deb
~~~~~~~~~~~
We had a great time taking pictures with you. We can't wait to see them! Sorry for being so impatient! But we are just so excited." ~Kristen & Brandon Pennington
~~~~~~~~~~
"Thank you so much for all the beautiful pictures. We love them! There are so many we are having a hard time deciding which ones we want to display." ~Nicole & Greg WI
~Frequently asked Questions~

A Florida beach wedding is a unique and unforgettable experience and it is our goal to make your wedding day one of the best days of your life. Services:Why should I hire you?
This is our business. We've built it ourselves. We take great pride in what we do. We absolutely love what we do. We operate maintain and care for and build all of our equipment ourselves, and treat every single wedding as if it was our own. We like to think every couple we work with end up being a part of our family. We are professionals. We care about your wedding and want you to love your wedding day and think back and love and appreciate us and what we did to make it happen for you, the way you dreamed about it but better.
Who performs the ceremony?
We have in house Reverends of matrimony and notary's. This is what is included in our packages. If you prefer a minister of a certain denomination, most likely there will be an additional charge for their services. If you have your own Officiant, we can deduct the price of this service from your package. If you bring your own Officiant, please make sure that your Officiant is licensed in the state of Florida to perform ceremonies.
Where do I find a ceremony for us to use?
Upon booking your wedding with us, we will send you our collection of ceremonies, vows and poems. Feel free to use any of them, and mix and match to suit you.
Does Destination Weddings of Florida, Inc. perform vow renewals and commitment ceremonies?
Yes! We love vow renewals, they are a special celebration of where you have been, and celebrating a new beginning. We also do commitment ceremonies for same sex couples. We respect love in all forms.
How long does the ceremony take?
A typical ceremony last only minutes, typically less than 5-15 min. We are usually on the beach with you shooting photos of arrival, ceremony, and photo session, between an hour and two hours, depending on services and photography. So if you are making dinner reservations, give it two hours plus travel time to restaurant from beach location, so you aren't rushed.
Who sets up the decorations?
Our team does the setting up and tearing down of the decorations, and this is included in the cost of the decoration rentals. We have taken the up most care and creativity to produce and use our own designs and decorations and we are confident our decorations are safe and secure for use on the beach. For this and safety reasons, we will not use any decorations that are not ours.
Can we use silk petals or bird seed in the wedding?
You may only use fresh petals in most areas. There are a few areas where these are not allowed such as; St Augustine. But most every other place it is ok. We supply fresh petals in most of our packages, if you want to bring your own petals no credit will be given to your package. We do not recommend bird seed, since it attracts too many birds, and you don't want to have any "accidents" with a bird on your day, neither will your guests appreciate their donations of "good luck". Absolutely no rice is allowed on the beaches, since it is bad for the birds.
Deposits requirements refundable?
No sorry these are not refundable. Once we accept your wedding on our planner, we begin the ball rolling securing any vendors, and preparing decorations, etc… Your deposit will be applied to the package price and deducted from the total price due. We require a 1/3 deposit of the total package to hold your date and get your wedding on our books.
Is sales tax added in to our package price?
Yes it is required for us to charge 6.5 % Florida sales tax to any part of the services that is required for us to charge sales tax for, such as items, and rentals.
Which holidays is there an additional charge for?
Easter, Memorial day, Fourth of July, Labor day, Thanksgiving, Christmas Eve, or Christmas day, New Year's Eve, or New Year's day.
What is your cancellation or postponement policy?
If you need to cancel or postpone your wedding date, your deposit paid is non-refundable, but you will have an option to reschedule one time, and is based on vendors involved and our availability.
When is final payment due?
Prior to the start of your ceremony. So if you haven't prepaid the balance, you must present cash or money order before ceremony starts.
Ceremony start time?
You can choose your own start time. We suggest that if you want an evening wedding, best time is an hour and a half to two hours prior to sunset. (see our locations section for our sunset time/table) keep in mind that if you are late for your own wedding, late fees will be assessed, and will have to be paid before the ceremony starts. If you are more than 45 minutes late, we have the option to cancel the wedding and no refunds/rescheduling will be done. Please keep in mind that changing tide conditions, and other weddings that may be scheduled and courtesy to your guests, and vendors and be there on time.
Can we do a sunrise ceremony?
Yes, but keep in mind that the east coast is the best place for sunrise weddings, and that the sun rises very fast, and very early. So we have to be clear on the start time and start on time. There is an up-charge for sunrise weddings, and minimal decorations are allowed for sunrise weddings. They are a favorite of ours, and we enjoy starting our day with a wedding with the rest of the day to enjoy.
Can the packages be customized or changed
? You will have many choices in the packages that we have prepared, we will make some changes, but they are designed to work together. If you don't see everything you want in one of our
complete packages
, then we also have a
create your own package
service list that you can customize your own package from. We love to hear your ideas so send us an email with the services you would like and we will put a custom proposal together for you at no cost.
Are there any extra charges for a wedding party or extra guests?
There is no charge for wedding parties, unless you want to give them boutonnieres, bouquets, or the girls bridal sandals
(see create your own package)
for photos, descriptions and prices. There are rehearsal charges that may apply if you want a rehearsal a day ahead of time, or earlier in the day of the wedding. As for extra guests, our packages are designed for 20 or less guests, but you can have as many as you want and is allowed at your location of choice. Any additional costs for more then 20 guests are chairs, cake, refreshments and that sort of thing and is minimal. We will work with you to acquire your distinguished wedding.
What kind of music will I have at my ceremony?
If your package includes music (CD/I-POD player) we play music (yours or ours) prior to and upon wedding party entrance, than the song of choice played for bride's walk down the aisle way, and then a song will be played after you are pronounced man and wife. If you have a musician or a D.J. included in your services, than that will be according to what we will arrange for them.
Do we help with hotel reservations?
Once we are contracted with you we will certainly offer any assistance with your Hotel. Unless you have purchased our all inclusive package.
Do you guys handle the reception?
We typically don't get involved in the receptions except for the photography/video or flowers for centerpieces. (except of course our beach side mini-receptions) We will certainly help you in finding a venue that suits your budget and taste, once you have accepted and contracted your wedding with us.
License:
Do I need a Florida Marriage License to get married in Florida?
Yes! You must obtain your own marriage license to get married in Florida. You can obtain it from any court house in Florida. It doesn't have to be from the same county that you are getting married in. Residents of Florida: there is a 3 day waiting period after you apply for your license. Non Florida residents: there is no waiting period for you. Non residents of United States of America: you may need an Apostle Stamp.
The cost of a marriage license is $93.50. If you are a U.S. citizen, then as a service we will obtain it for you for a fee of $200 which includes the $93.50 cost of the license. If you are not a U.S. citizen, the fee is $250 and we need at least a month to obtain your license for you.
Obtainment of license is included in some of our packages, or you can just add it in if you want this service.Will we need a permit to get married on the beach?
Some beaches do require permits, and we have done a lot of research and care in making this easy for all of us. Please see our locations section, where you can see if your location requires a permit. In most cases, we will obtain it for you as a service.
Beach wedding attire suggestions including hair, veils and shoes:
any type of wedding attire you want is great for beach weddings. Your wedding dress can never be too formal, or too casual. The groom can wear a Tux, or khakis and a nice shirt. It is up to you. As far as your
hair
– even on the most beautiful beach days, there is usually a breeze, so remember to have extra pins and possibly hair spray to pin up fly away curls or bangs. A
veil
is beautiful on or off the beach, but can be an annoyance if it is too windy. Why not a beautiful orchid haku or halo for your hair not only keeps your hair out of your eyes, it is a nice alternative to a veil, and the smell is intoxicating. (see our bridal hakus in Flowers- alal-carte) Another important thing to understand is high heels are gorgeous but on the beach they can make you look clumsy. You really can leave shoes off your "to buy list," since they are not required for beach weddings. Or a nice white flip flop, or sandal. But barefoot or our barefoot sandal works best. (see our barefoot sandals in ala-carte accessories)
Locations:
Do I have to find my own beach wedding location?
You may certainly find your own location, however we do have a locations section that has lots of good information that we have gathered to help your choice be made a little easier. Keep in mind, there must be reasonable access and parking for us and your guests. For private properties, you must obtain permission. Some locations require a permit.
Can we have weddings in locations other than the beach?
Certainly! We ourselves are willing to work just about anywhere and thankfully most of our decorations are adaptable to also work anywhere, so if you again make sure we have reasonable access, and permissions, we love to discover new locations. Again you may check out some parks we currently list in our "locations" section of the website. There are some exceptional parks in Florida that are not on the beaches.
Are there any private beaches?
All beaches are public beaches. We make the most effort choosing our sites that we know are typically less crowded. We are creative with blocking people out if they are in the focal view of your pictures and do the best we can to make it look as if you were on a private beach. Another good alternative is to rent a home or condo on a beach, usually there is less or no traffic in front of private residences. It is wonderful to have your facility in the same place as well.
What happens if it rains?
This is a tough one. It's Florida. It rains here. Good news is when it does, it usually only last about 20 minutes. What this typically does for us is clear the beach and cool things off. We pray about all the weddings we do including for good weather. If you want to have a beach wedding, It is a good idea to resign yourself to the fact that rain or bad weather could be a variable. I can tell you that it presents as a problem so little that we don't like to dwell on it. We like to make the most of what we are given everyday and just like life, when your given lemons, make lemonade, and we usually dance in the rain and end up with wonderful sexy photos. I believe no one can accurately predict the weather, not even the day of your event, so if your into giving yourself ulcers over this one, then watch the weather, because that is all your going to do. It's needless worry. We will assist you in finding a nearby back up location, but this is ultimately up to you. We DO HAVE THE CHAPEL. We want you to feel comfortable and will do what we can to achieve that for you. With that said, As for your decorations and bad weather, we will do our best to adjust your time around any bad weather. If we are not able to use the decorations that you have ordered, your money will not be refunded. Understandably, since we still prepared and transported them. If the forecast is really bad for your day such as a hurricane, we will do our best to accommodate the next date and time available for you and will carry over all credits due.
Who is responsible for finding the alternative indoor location
? It is your responsibility to have your own backup plan, however we will assist you as much as we can. We will need to know if you want to use location or back up location prior to set up time, since we will only set up our decorations once.
Photography/video:
Can i see your photography portfolio?
Yes please do
click here
, but come back... you can get lost looking at all those pictures. We also have a facebook portfolio
http://www.facebook.com/#!/pages/Authentic-Photography-Captured-by-Sherri-Lester-Aguirre/165135803502320
Do you have any referrals?
You may scroll to the bottom of my online portfolio page and see the comments past couples have left there, or I have many more upon request and will provide some references, if you would like to contact them.
When does the photography start? How does this flow?
Our basic photography package which is what comes with all of our packages, includes a start upon arrival to the ceremony site. Generally we like to take some solo photos of the groom, and of the bride, and wedding party prior to start, then we move into the ceremony and capture all the special moments such as the rings, vows, sand unity ceremony (if applicable) and most importantly, the kiss. If you have a shell or stone ceremony immediately after the ceremony we capture that then move right into a group shot of all in attendance. Then the bride's family starting with the largest group, down to the grandparents, and parents and siblings. We then do the groom's family the same way. We then like to do the wedding party and then if you have our beach side mini-reception, we cut the cake and make the toast, and leave your guests enjoying their cake and refreshments, while we take just the couple, or the couple and their children (if applicable) and do all of our famous intimate and romantic portraiture. This all last about an hour and a half, depending on weather, lighting, guests and family cooperation how many photos we can collect for you. See our ceremony guideline to work with us design your custom ceremony flow. Our let us do this for you.
How many images will we get?
Again this pretty much depends on guest cooperation and starting on time, but it is safe to say a good average is between 200-400 images for the ceremony location.
Do I have to purchase my prints from you?
If you get our basic package, it includes online sharing and high resolution master CD and copyright release. This means that you also own your images, and you may get them printed anywhere. We do however offer beautiful prints in any size, and not only prints, but T-shirts, coffee mugs, puzzles, and wrapped canvas. It is also made convenient for you to order right from your online gallery. We also offer high quality hardcover linen or leather coffee table books that you can order directly from me at very reasonable prices. We will do all the artwork and create a beautiful family heirloom.
Do you do touch ups and editing?
Well we do basic editing for composition and color balance. Additional editing is available. In fact, we also do photo restoration. Do you have some old family photos that need to be repaired and turned into digital files? There are a lot you can do with a digital file. Those precious old images, our artistic ability, and the possibilities are endless.
We would like a slideshow of images to music for our reception, do you do this?
Yes, a slideshow of your images to music is only $125., make sure you let us know before we send you your images and we will get that ready for you too.
Do you do digitalize other images? Like our old family photographs?
Yes, we do create digital images for you with your old family photos and we also will restore precious old photographs. This is great for you to have at your reception. The bride and grooms childhood pictures up to present.
We are going to a restaurant or second location for dinner and/or a reception. Will your photographer/videographer come there and cover the events?
This is not included in our standard packages, but a photo/video reception/dinner upgrade is available. See our
Photography ala-carte
for more information.
How long until I get my photos?
We normally have them to you within two weeks of your wedding.
How long until I get my video?
This takes from 4-6 weeks production time.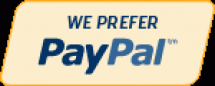 After we have verified availability for your wedding date, and an "meeting of our minds," we will send you a paypal link for your deposit, or you may send a payment directly to Paypal Sherri@destinationweddingsofflorida.com


We specialize in romantic and affordable destination and beach weddings at sunrise or sunset at an Orlando Park, or on any beach or lakefront.
Our weddings also include vow renewals, commitment and same sex ceremonies.
Our creative services include romantic wedding photography including coffee table books, video.
Beautiful decorations including canopies, arches, aisle ways and seating.
officiants and ceremony services and supplies such as sand and shell and rose ceremonies.
We are also proud of our beautiful fresh floral bouquets, hawaiian hakus, boutonnieres, centerpieces and corsages.
How about a beach or park side mini-reception with cake, champagne and finger food or a custom wedding song.